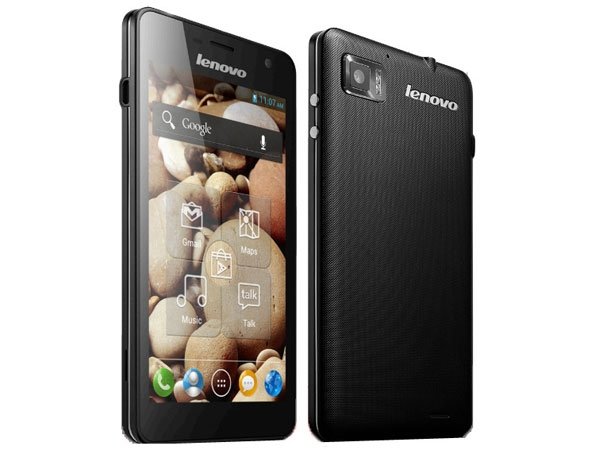 K860/i CM10.1 – Linaro – beta 1
>>>>>>>>>|0.92*|>>>> alpha>>>>>>beta>>>>RC>>>>1.0>>>>>
*0.92 will be removed as an option once RC comes out
This ROM is a spin-off from Mr. Linscue's and CyanogenMod sources.

What makes it different is that it is built with Linaro toolchain, current 4.7., instead of Google supplied one.
It's a product of my curiosity, Mr. Linkscue's extensive patience with helping me to understand the whole picture and his work so far on our devices. This wouldn't be possible without him.

To be able to build with Linaro toolchain there is a lot of CM source editing and git cherry-picking to make code fit for Linaro's GCC so the final ROM can actually be compiled. Thanks to Open Source, Android, internet and XDA-devs, I have been able to make it real by collecting the info and conveying it to this ROM.


I have to remind you, this is my personal build, it was never intended to be released to the wide public, I'm not a programmer/coder and there is no warranty.

Few notes:

The build: This is a first functional build through Linaro for this phone. It's compiled with -O3 flag, so /system (ROM) side is 90% optimized. I' m continuing to find proper code snippets that will further improve the build.
Battery life. Kernel used is prebuilt Lenovo, therefore battery life should be similar to official ROM, bar the specific LenovoPower settings, however if you are installing CM you are expected to know how to manage your phone. Without Lenovo's updated kernel sources, further optimizations are not possible, either for performance or extending battery life. If you are experiencing poor battery life, there are two things, 1. You have just I nstalled the ROM, give it a few days for system to settle in. There are few things going on during first day or two that might deteriorate your battery life 2. You have an app installed that is keeping your phone awake, preventing it to go to deep sleep. You can install BetterBatteryStats from here: http://forum.xda-developers.com/show….php?t=1179809 and find the offending app.
If you like it, use it. We are fixing general bugs as we go, and we know what those are. You may report them here but don't expect them to be fixed. Any app addition request or AOKP/MIUI/whatever port will not be entertained. As I said in the beginning, this is my personal build and I'm just sharing it with you.
Why name it SENNA: Ayrton Senna: "And so you touch this limit, something happens and you suddenly can go a little bit further. With your mind power, your determination, your instinct, and the experience as well, you can fly very high.
This rom was made possible thanks to:
linkscue
zuncun
xda-dev users:@DJLamontagneIII, @Dri94
OpenSource
Linaro
Sharing is caring, so if you want to repost this ROM to other places, I don't care but I do ask you kindly to refer to http://bbs.lephone.cc/k860/t570716/
Since 99% of the work is by Mr. Linkscue,take your time and drop by his thread: http://bbs.lephone.cc/k860/t553805/1/ and give him some kudos.
That's all.


Two releases:

SENNA 0.92

Latest CM source
Reverted the codecs to official, now video is ok
Updated busybox binary


Special thanks to linkscue on his continued support


SENNA beta 1

Kernel is built from Lenovo old source and adapted for JB
Both kernel and ROM are built with Linaro at O3 optimization level
Samsung's gralloc, hwconverter, fimg and kernel mali drivers, readjusted memory use, replaced ion libs.
Bloetooth works.
Disable HW overlays to have video working in landscape mode
(Current result on Antutu is 21605) (I have to note here that I have noticed performance deterioration, the number you get varies and drops on subsequent tests)


SENNA beta 1

[bugfix] *Wireless hotspot – so far ONLY open network is supported
*replaced Bluedroid stack with Bluez – core to UI – BT works now,
****please report special use cases if there are bugs.****
[enh.] *Screen off animation


alpha6 / kernel 3.0.40

* corrected schedulers in cgroups (oops)
* Latest lowmemorykiller
* lowmemorykiller autodetect oom_adj values
* added CPU topology patch
* added compaction and migration
* CPU unaligned access path
* Patched CRC32
* Replaced TreeRCU > jRCU (Read/Copy/Update)
* Replaced SLUB > SLQB memory allocator
* WasActive page flag
* Makefile optimizations
* disable preemption in machine_shutdown
* synchronize_rcu_expedited instead of synchronize_rcu
* patched fimg
* completely updated kernel internals
* completely updated net and fs layer
* completely updated memory management
* [bugfix] long press on touchscreen during charging has been fixed


alpha5 / kernel 3.0.15

* Added SIO IO Scheduler
* Added BFQ IO Scheduler
* zram enabled (one zram device in use)
* KSM enabled in kernel, use menu to on/off its use
Source : www.findrom.info
Thanks visit mysite
Follow Findrom , we will sent link download for you. Thanks