In this post you'll find a collection of all currently available Custom ROMs for Xiaomi Redmi Note 5 Pro smartphone. We already have a few very interesting ROM being released and most of them are build on the latest Android 8 Oreo platform. If you decide to check any of these ROMs, please share your own experience in the comments section below. Let's vote for the best Redmi Note 5 Pro Custom ROM.
In this post we will not only list the Custom ROMs with download links, but also cover a few other important things you should know and be aware about. For example you'll find firmware installation guides, TWRP and root. In the end you will find out how you can install Gcam module, how to activate 4k camera and how to setup a custom boot logo on Redmi Note 5 Pro as well. I really hope some will find this post useful.
Android Custom Firmware for Redmi Note 5 Pro (whyred)
First let's start with covering the most interesting features of Redmi Note 5 Pro itself.
Far and away one of the most impressive and innovative new smart phones to be released in the last decade or so, the Redmi Note 5 Pro is turning heads left and right in India (and abroad) – and for good reason!
Featuring jaw-dropping industrial design, some of the best cameras to ever find their way into a smart phone, intelligent software designed to improve your life without ever getting in the way, and a whole host of other technical engineering marvels packed into a slim and compact form factor, you'd have to be at least a little bit crazy not to consider the Redmi Note 5 Pro as your new Android flagship phone.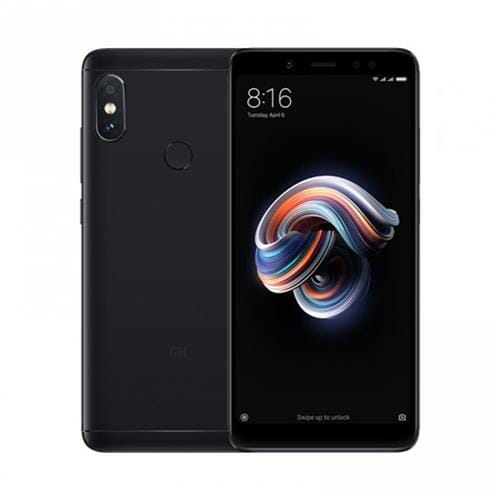 Incredible power in your pocket
Right out of the gate, the Redmi Note 5 Pro is powered by the latest snapdragon processor, the snapdragon 636.
This is the first phone on the planet to feature this processor. An octa-core processor that improves performance of your phone by upwards of 40% over previous generations, this is quite the brain to be driving your device forward into the future.
You'll also enjoy incredible battery life with the Redmi Note 5 Pro, too. That's thanks to new lithium-ion technology that allows for the 4000mAH battery to power the 5.99in FHD+ display for a day (and longer) on a single charge – while getting you back to a full battery from a dead one in less than 45 minutes!
Jaw-dropping cameras – in back AND up front
The cameras in this smartphone are like nothing that's ever been offered before.
On the back of the camera, a 12MP and 5MP dual camera setup guarantees you get the highest quality picture possible when shooting photos or quick videos with your phone. And up front, you'll find a new 20MP selfie camera from the folks at Sony – a game changer in every sense of the word!
Designed with India in mind
At the end of the day, the Redmi Note 5 Pro has been designed and engineered for use in India above all else.
This is a smart, intuitive, and specifically designed phone that dovetails nicely with modern life in India today – but is also as close to a "future proof" phone as you're likely to find in this part of the world, too!
Redmi Note 5 Pro Android 8 Custom ROMs
MoKee Oreo 8.1
High rated custom firmware based on LineageOS. This is the first build for Redmi Note 5 Pro. Gapps and root (magisk) is not included and should be installed separately. Some users reporting that it is required to install GSI Project Treble images after flashing MoKee ROM in order to fix WiFi and automatic brightness issues.
LineageOS 15.1
Original source: XDA Thread | RN5P INDIA/RN5 CHINA/GLOBAL
Download from Android Filehost
Resurrection Remix ROM
Official Release | Android Oreo v6.0.0 | Source: GitHub | XDA Thread
Here's an official version of Resurrection Remix ROM for Xiaomi Redmi Note 5 Pro (wayred). Official source link is here.
How to flash Resurrection Remix on Redmi Note 5 Pro?
You must have TWRP Custom Recovery installed.
Download Gapps for Oreo (ARM64, 8.1) & Magisk app for root (optional).
Copy downloaded files together with downloaded ROM to phone memory.
Boot into TWRP Custom Recovery.
Wipe the following partitions "Data", "System", "Cache" and "Dalvik Cache".
Confirm wipe with right swipe.
Now go back to main menu and press "Install".
Firstly you'll need to flash ROM .zip archive and then Gapps and Magisk.
Reboot into system.
If you'll need to update from the previous version, then do the same steps above except in the step 5 don't wipe "Data" partition, select only "System", "Cache" and "Dalvik Cache"
AospExtended AEX
AospExtended [AEX] 5.5 STABLE | Developed by AEX official team | XDA Thread
crDroid Android 8.1 v4.3
Google Plus Community | Download link
dotOs ROM for Whyred
Unofficial | XDA Thread
First build of dotOs ROM for Redmi Note 5 Pro, based on AOSP. It have some bugs, so I'll recommend to wait for the next releases. Some of the current issues can be fixed by flashing a new kernel update.
Redmi Note 5 Pro Android 7 Custom ROMs
LineageOS Nougat (14.1)
Developed by vasishath, shahan_mik3 | XDA Thread
How to flash custom ROM on Redmi Note 5 Pro (whyred)
Here's a short tutorial on how to do all required steps and flash custom ROM on your phone. We will start with system backup via TWRP Custom Recovery. Remember to remove all security passwords before doing full backup. If you don't remove passwords, you won't be able to restore the backup.
Boot into TWRP Custom Recovery and go to "Backup" menu.
For a normal backup you can select "System", "Data", "Boot" and "Vendor" partitions.
Select a location and put a password if you want to.
Continue with swipe and wait until backup is fully completed.
To restore the previously saved backup you'll need to do the same steps but in reverse order. To restore broken firmware you need to select the following partitions ("System", "Data", "Boot" and "Vendor", other partitions might cause errors). If you can restore the backup because of the lost password, use this patch: Reset_key_password.zip
Custom ROM Flashing Guide
Boot into TWRP Custom Recovery and go to "Wipe" menu, select the "Dalvik/ART Cache", "System", "Data", "Cache" and Vendor partitions. Swipe to confirm.
Go back to main menu, select "Reboot" and reboot into "Recovery" mode.
If you're using memory card, it's recommended to delete "Android", "Lost.Dir" and "MIUI" folder using the TWRP file manager.
Go back to TWRP main menu again and tap on "Install" button, locate downloaded ROM file, optionally add Gapps (you should install Gapps before the first startup), root and patches.
After you've added all required files continue with install.
Wait until installation is completed.
How to update Custom ROM
If you've got the same ROM installed and you'll need to update it to the new version, wipes aren't required. If you still want to wipe some data, just do this with Cache partition. After the update all system changes will be gone (SuperSu, system patches and custom kernel), while other data and files (including Gapps and Magisk) will remain.